October 17 | 7:00 pm
Triple Reading: Klara du Plessis, Jim Johnstone, and Christopher Patton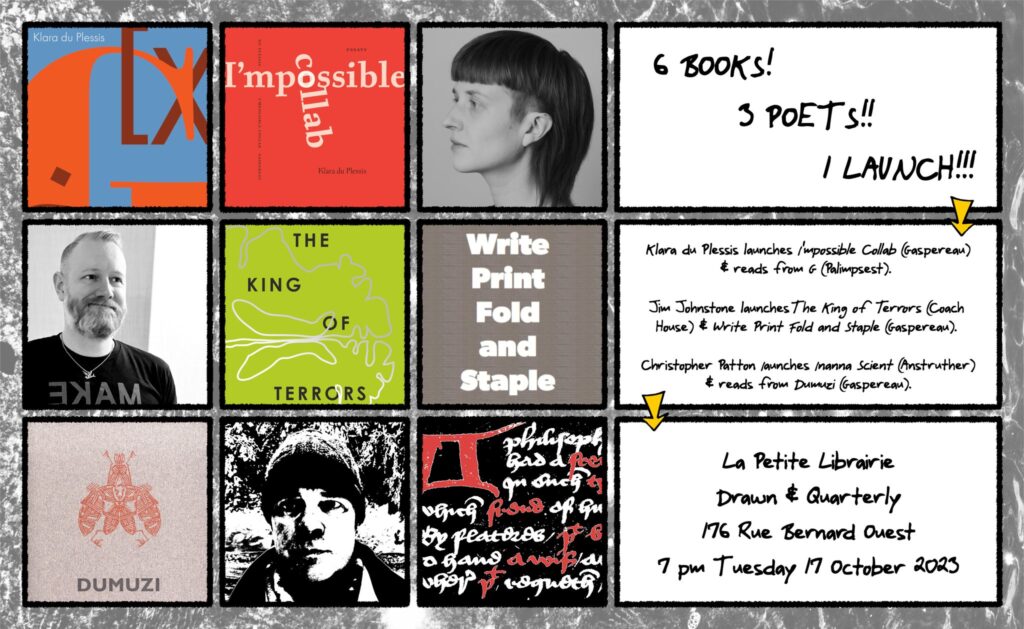 Join Klara du Plessis, Jim Johnstone, and Christopher Patton for a triple reading at La Petite Librairie Drawn and Quarterly (176 Rue Bernard O) at 7 pm on Tuesday, October 17th.
Klara du Plessis and Jim Johnstone are launching two books each: books of essays on literary themes and small press culture from Gaspereau Press and poetry collections of their newest work. Christopher Patton is joining them on a book tour to the east coast. The evening will feature readings, Q&A, and signing.
The event is free and open to all. Books will be available for purchase at the event and the authors will sign copies of their books.
Full info here!