May 11 | 7:00 pm
The Atwater Poetry Project | Sue Sinclair, Nick Thran, Helen Guri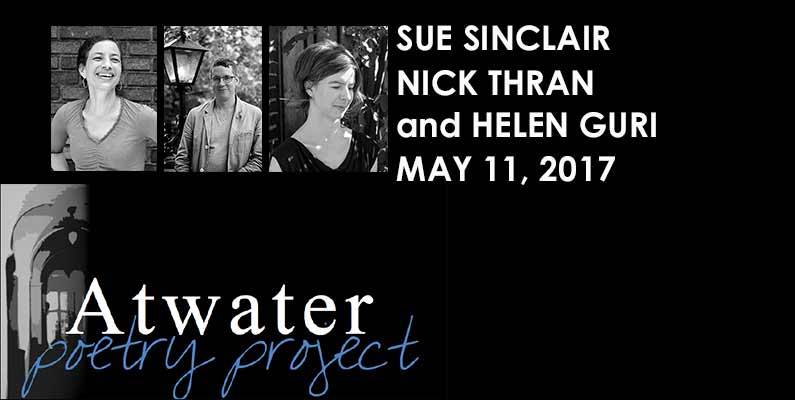 The Atwater Poetry Project presents readings by Sue Sinclair, Nick Thran and Helen Guri.
Atwater Library and Computer Centre
1200 Atwater Avenue, Westmount
The reading will take place on the second floor of the library in the auditorium. Unfortunately the building is not equipped with an elevator. Entrance at side door on Tupper Street. Two flights of stairs.
More event info here.