August 31 | 5:00 pm
Garage Concert 4.7: Tanya Evanson & Nina Segalowitz | Inuit – Sufi – Poetry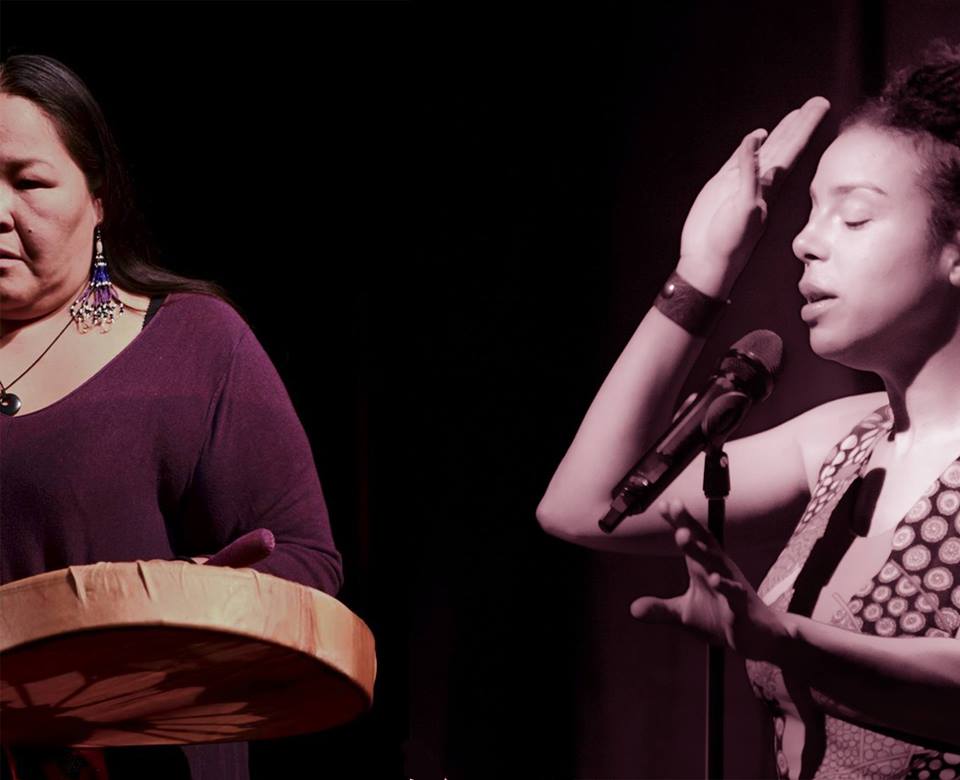 Tanya Evanson & Nina Segalowitz
Inuit – Sufi – Poetry
Série estival de concerts dans le garage!!!
A Garage Concert series!!!
5 à 7 (la musique commence à 18h)
5 to 7 (Music starts at 6 pm)
Full event info here & excerpted below.
*
Tanya Evanson & Nina Segalowitz
Inuit – Sufi – Poetry

Tanya Evanson is an Antiguan-Canadian poet and performer from Tio'tia:ke/Montreal. She is a graduate of Concordia University Creative Writing and program director of Banff Centre Spoken Word. Evanson has released four audio recordings including ZENSHIP (2016) and recent spoken word performances include Suoni per il Popolo, Ubud Writers and Readers Festival, Tasmanian Poetry Festival, Edinburgh Book Festival and Glastonbury Festival. Her book of poetry Bothism is forthcoming from Ekstasis Editions in 2017 and Nouveau Griot from Frontenac House in 2018. She moonlights as a whirling dervish.
In the purest tradition of Inuit culture, Nina Segalowitz (Inuit/Chipewyan from Fort Smith, NWT), a mother of three, has been giving regal performances of throat singing for more than twenty years. The Inuit have practiced throat singing for thousands of years, and their interpretations of nature in their environment are Inuit women's prized moments of leisure and entertainment. She has performed in many countries (France, Belgium, Luxembourg, USA and across Canada) with many groups and singers including the likes of Ariane Moffat and for esteemed audiences like HRH Queen Mathilde of Belgium.
—
donation suggéré de 10$ ou +
suggested donation 10 $ or +
Il y aura de quoi à grignoter et à se rafraîchir!
There will be some refreshments
L'entrée est au 5226 rue Clark (coin Faimount)
(metro Laurier ou Bus 55)
——
Dernier concert de la série :
September 7 septemebre
Solawa