January 27 | 5:00 pm
Distance as a Keeping, series begins Jan 27, 5-6:30pm PT / 8-9:30pm ET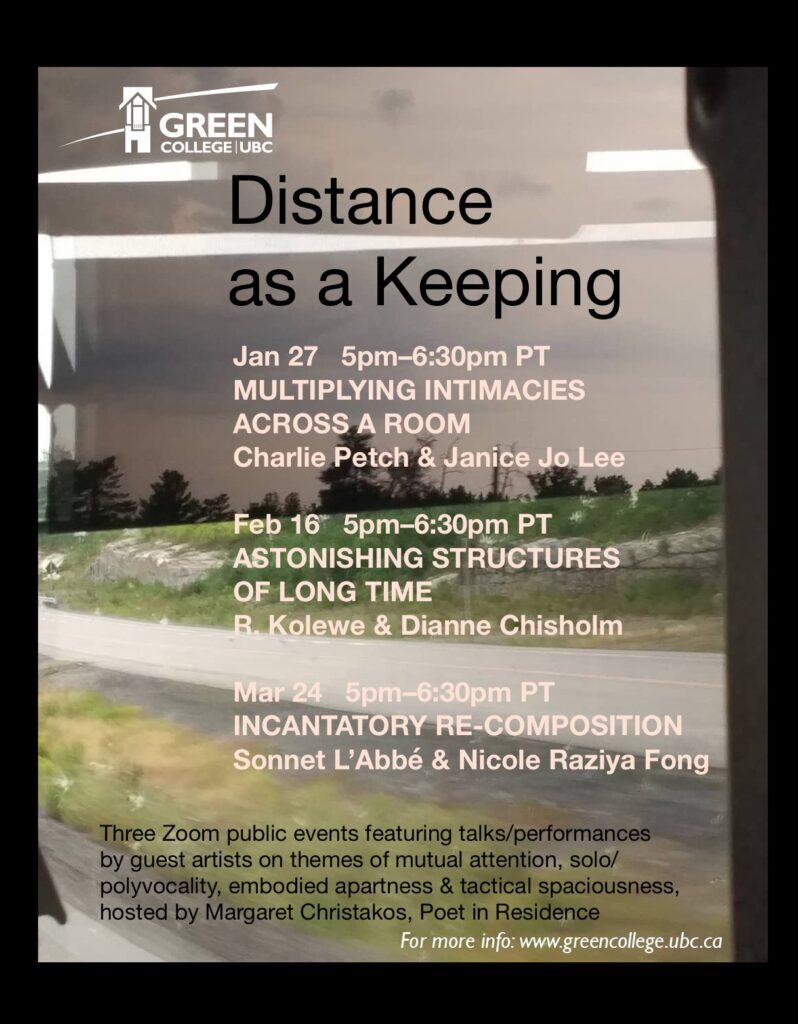 Distance as a Keeping is a series curated and hosted by Margaret Christakos, the inaugural Meredith and Peter Quartermain Poet in Residence and the 18th Writer in Residence at Green College (UBC).
This series features three creative public events featuring talks/performances by special guest artists on themes of mutual attention, solo/polyvocality, embodied apartness and tactical spaciousness.
Full information for individual events here.