April 22 | 7:00 pm
BOOK LAUNCH | Erin Robinsong & Aisha Sasha John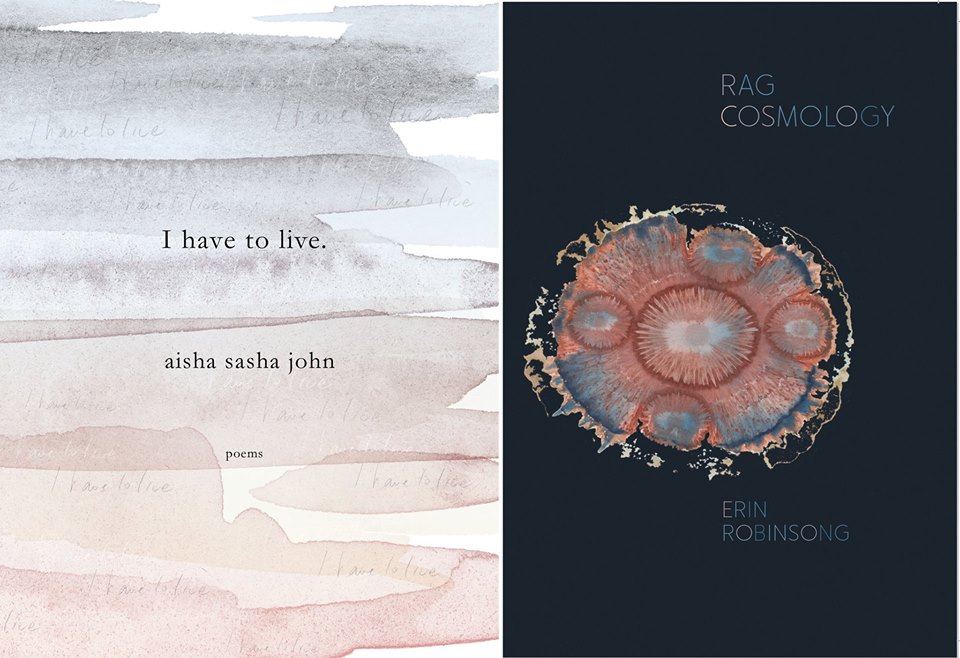 A poetry party to launch new books by Erin Robinsong & Aisha Sasha John
With performances by
Andréa de Keijzer, Hanna Sybille Müller & Winnie Superhova
RAG COSMOLOGY – Erin Robinsong (BookThug)
The ecological is personal; the personal is ecological. Rag Cosmology is a pulsating meditation on this most intimate relationship. These poems inject pleasure deep into the tissues of our language and state, countering fatalist narratives with the intimacy of entanglement and engagement.
ERIN ROBINSONG is a poet and interdisciplinary artist. Her work has appeared in numerous journals and anthologies, and onstage- most recently with This ritual is not an accident and Facing away from that which is coming, created with longtime collaborator Andréa de Keijzer. Erin is from Cortes Island.
Read more about the writers and the event itself here.
The Emerald 
5295 Ave du Parc