October 4 10:00 am
A conference for English-language writers, publishers, event organizers, and literary professionals.
• • •
October 5 6:00 pm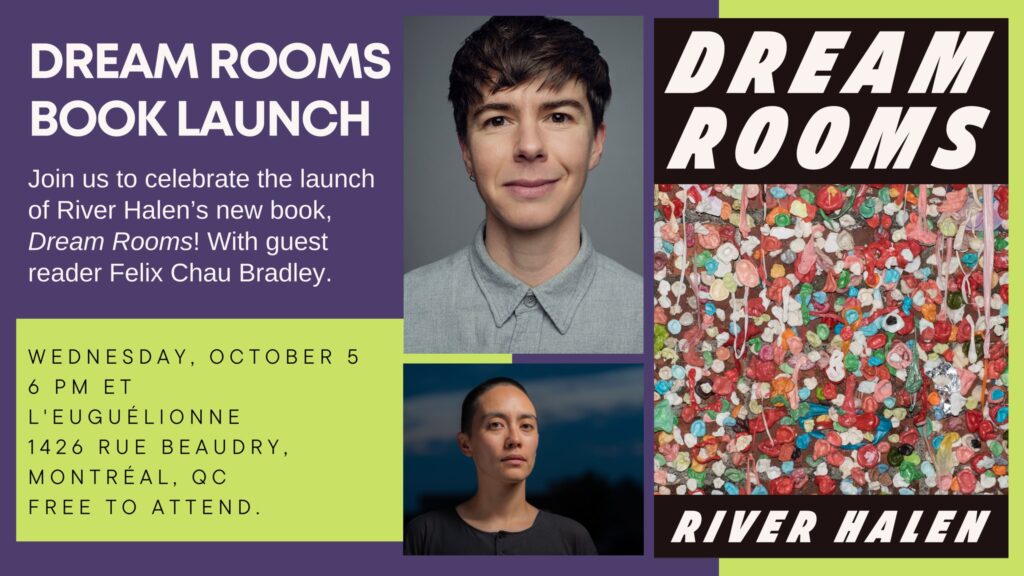 Celebrate the launch of River Halen's new book, Dream Rooms! With guest reader Felix Chau Bradley.
• • •
October 29 7:00 pm
October 29: Isabella Wang, Em Dial, Fareh Malik, Deepa Rajagopalan
In-person at the Adair Auditorium, Atwater Library.
Check the poster below for upcoming events, both in person and online.
• • •